12 Must-Have Truck Driver Tools and Accessories
Truck drivers spend a lot of time in their cabs. That does not mean they have to be uncomfortable while doing their job, thanks to some of the top truck driver accessories on the market today.
Professional Truck Driver Accessories — The Basics

Comfortable Bedding
Driving Gloves
Sunglasses
Toiletries

Best Truck Driver Accessories — Hand Tools

Tire Monitoring System
Fifth-Wheel Pin Puller
Telescoping Inspection Mirror

Truck Driver Accessory — Mealtime

Mini-Fridge
Slow Cooker
Hot Plate

Truck Driver Tools and Accessories — Driving

Mobile Phone and GPS Mounts
Seat Cushion
Professional truck driver accessories can make your truck feel more like your home away from home. The right truck driver accessory can also help improve the safety of your rig and that of other drivers on the roadways. Whether you are on a long haul across the country or a short jaunt across town, taking along any of these truck driver accessories is sure to make the trip more enjoyable.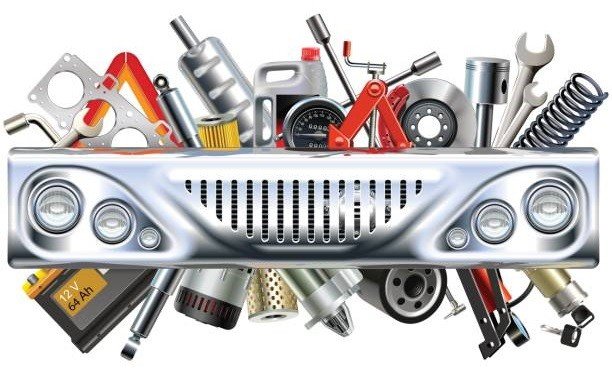 Professional Truck Driver Accessories — The Basics
All truck drivers should keep the following four truck driver accessories with them on every trip. These truck driver tools and accessories will make your trip more comfortable and improve safety.
Comfortable Bedding
Turn your cab into a restful sleep environment with a comfortable mattress, pillow, and comforter. Taking breaks will seem like less of a chore if you have a cozy nest to retreat to for your downtime. Our pick for an overall best mattress is the BigDawg for its plush, multi-layer memory foam design. Top it off with a dreamGUARD memory foam pillow for the best rest you can get while on the road.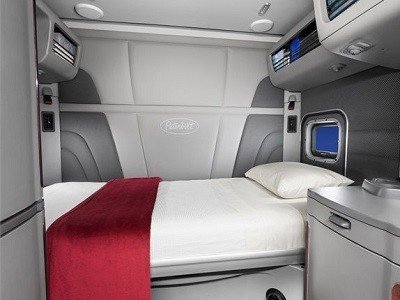 Driving Gloves
Another must-have truck driver accessory is a pair of driving gloves. Gripping a steering wheel all day can make your hands hurt. Sweaty hands are also a hazard, as they can affect your control of the steering wheel. Leather driving gloves are a great way to keep your hands comfortable — and stable — while on the wheel.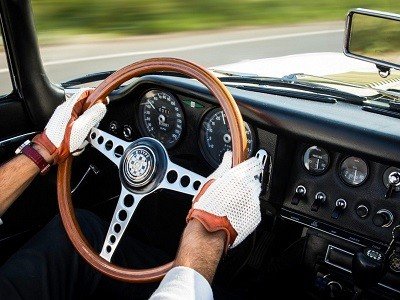 Sunglasses
A good pair of sunglasses is a necessity for both safety and comfort while driving. Not only will a quality pair of shades protect your eyes from harmful UV rays, but they will also help you see more clearly when driving into a sunset. We highly recommend sunglasses with polarized lenses. They prevent eye strain, fatigue, and headaches. It is also never a bad idea to have a backup pair of glasses.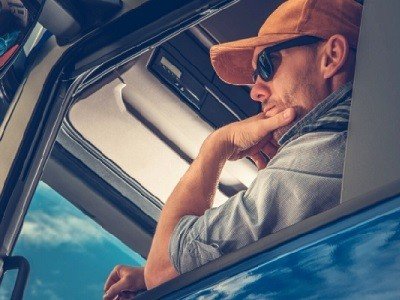 Toiletries
Just because you are driving in a cab alone for days does not mean you should forgo personal hygiene. Toiletries are an important part of self-care while on the road. Find yourself a cool bag to store them in, then load it up with your favorite personal hygiene products. Toss in a first-aid kit as well.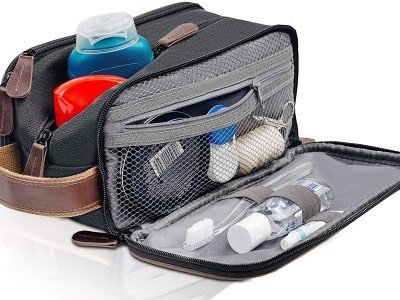 Best Truck Driver Accessories — Hand Tools
When it comes to the best truck driver accessories, truck drivers must not forget about hand tools that can be quite useful before, during, and after trips. Having the right tool at the right time can make or break your haul. Here are the top 3 hand tools we recommend all truckers keep in their cabs.
Tire Monitoring System
Truck drivers are required to conduct a pre-trip inspection of their rigs before getting behind the wheel. An important part of these inspections is to check the air pressure in your truck's tires. Having too much or too little air in your tires can lead to disasters while on the road. Truck tires can and do blow out when improperly inflated, which can cause truckers to crash or cause damage and injury to other vehicles and drivers on the roadways.
Tire pressure monitoring systems make it easy to keep an eye on tire pressure and are an essential part of your truck driver tools and accessories. There are several options for tire monitoring systems available on the market. We like the Doran 360HD™ TPMS for its overall value and accuracy. Not only does it provide truck drivers with reliable real-time tire pressure while driving, but it also has built-in alert settings that can be customized to your rig.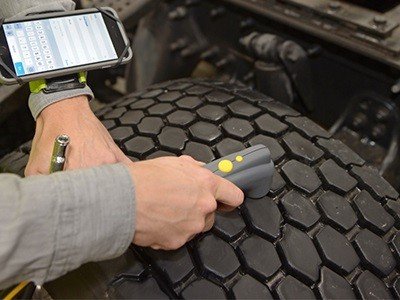 Fifth-Wheel Pin Puller
Speaking of safety, having a fifth-wheel pin puller on hand is a great way for you to protect your truck while ensuring the safety of everyone on the roadways. A fifth-wheel pin puller should be an essential part of every truck driver's tool kit. They can help get leverage on hard-to-release pins, preventing unnecessary accidents while saving you time and money.
There are many pin pullers on the market to choose from, but we like the United Pacific Chrome 31-inch model. Not only is it longer and less expensive than other fifth-wheel pin pullers, but it also has a solid rating from satisfied truck drivers who have used it.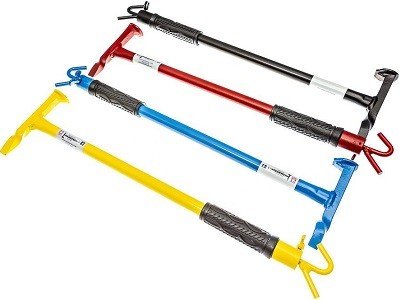 Telescoping Inspection Mirror
Rigs are big, with plenty of hard-to-reach places. If you cannot easily reach something, it is also likely you cannot see it well either. That is why every truck driver should have a telescoping inspection mirror in their tool kit. Finding one that is lighted is a bonus.
We like this telescoping LED lighted inspection mirror for inspecting your truck's drive train and suspension. When it is dark outside or the weather is bad, this handy gadget can save you time with its 360-degree swivel joint and LED illumination. It helps save time during inspections and also helps spot any safety issues with your rig before you find out the hard way.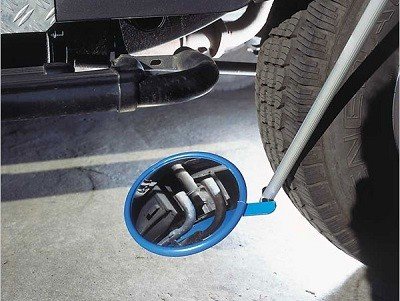 Truck Driver Accessory — Mealtime
Professional truck driver accessories are not just for sleeping and rig safety and maintenance. Long-haul truck drivers know the frustration of trying to sleep and eat while on the road. Sometimes you get lucky and find a truck stop or diner with some great food. Other times, you may find yourself on a long stretch of highway with very few options. It is a great idea to have some cooking basics in your cab to accommodate mealtimes on the road. Here are some of the best truck driver accessories for eating on the go.
Mini-Fridge
If you have room in your cab, you cannot go wrong with a mini-fridge. It is a great way to keep fresh fruits and veggies for snacking and storing your leftovers for reheating later. Some truck drivers use electric coolers, but we are not keen on them for several reasons — the biggest being they use a tremendous amount of electricity.
Mini-fridges are better because they are the same size, use less electricity, and do a better job keeping your perishables at proper temperatures. Two of our favorite mini-fridges are the Alpicool C20 and the Danby DAR026A1BDD. One is upright and the other can be lain on its side, making it easier to fit it into your cab without taking up too much space.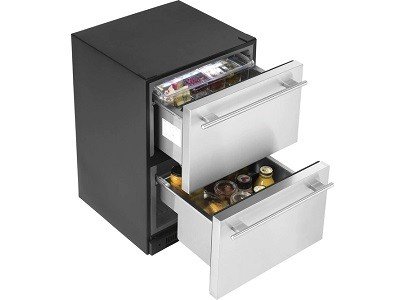 Slow Cooker
In keeping with the notion of eating healthy without taking up too much valuable space in your rig, we highly recommend getting a slow cooker. Long-haul truckers will find these cooking devices especially useful, as they can plug them in and let them do their thing while they drive.
The beauty of slow cookers is that they are small, but they are also versatile. You cannot go wrong by tossing a handful of any ingredients — meats, vegetables, broths, or cheeses — into the cooker, setting it on low, and letting it work its magic for 5-8 hours.
One of the best crockpots on the market for truckers is the RoadPro-RPSL. It plugs directly into a 12-volt power port and comes with a stretch cord for the glass lid to keep it secure while traveling.
Hot Plate
Another useful tool for cooking in your rig is a hot plate. Whether you want to grill yourself a sandwich or flip some hotcakes and sausages for breakfast, a hot plate gets it done without taking up too much space. We highly recommend hot plates that work off 12-volt power ports like the SUNAVO electric single burner. It works well with all cookware.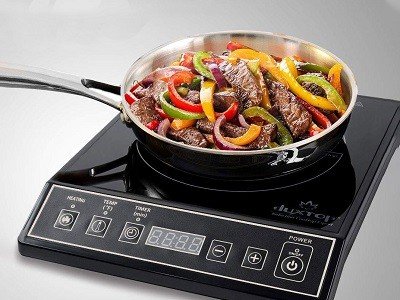 Truck Driver Tools and Accessories — Driving
Truck drivers spend a lot of time in their rigs. Why not make them as comfortable as possible? To round out our list of must-have truck driver tools and accessories, we recommend adding a few of these items to boost the safety and comfort of your driving experience.
Mobile Phone and GPS Mounts
Federal law prohibits truck drivers from using a hand-held mobile device while operating their rigs. Make sure you are compliant with one of these dashboard gear racks that can hold all your devices. They are a handy truck driver accessory.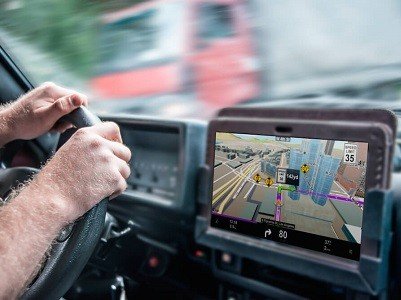 Seat Cushion
Truckers spend long hours behind the wheel. No matter how comfortable you think your seats are, they can always be better. Adding a seat cushion is a wise investment. A quality seat cushion can help make your whole body feel more relaxed while behind the wheel and prevent unpleasant health issues like sciatica.
Truck drivers spend a lot of time on the road. Make the time more bearable with the best truck driver tools and accessories.