Billing
Invoicing, accounting and billing
Personal approach
Hands-off process for drivers
Contact us for free setup
Truck Driver Accounting Services
Trucking accounting company to keep you and your truck out there on the road.
Truck drivers are some our society's heroes, providing key logistics and delivery services that keep America moving. But, while they are out there on the road, they need to know they have the necessary support and assistance to get the job done the right way, time and time again.
At Logity Dispatch, we provide accounting services that really work for truck drivers. Drivers or owner-operators of trucks feel supported while they are out on the road and gain the advantages they deserve when it comes to tax time.
Our service also covers billing, so that you can deliver a great experience to your clients and get paid in the right way. All of this contributes to a trucking business or freelance operation that is ready and able to fulfill an important role out on America's roads.
Reach out to our team today to discover more or get a quote for our services. Or read on for additional information on what you can expect.
Logity Dispatch's job is to provide the best loads in the market for every driver. Our expert team ensures that drivers from any region and state get high-quality and best-paying loads.
Contact us for free setup
Trucking Billing and Accounting: What to Expect from Our Services
Many American truckers and owner-operators are already enjoying our expert services. Here's what you can expect when you
work with us:
Smooth and reliable trucking accounting services for business
When done right, accounting can save you money and help your business thrive — and this is exactly the kind of service
we provide. We adopt an expert approach, removing all confusion and uncertainty from the process so that your business
receives the truck driver accounting services it needs. You end up with a trucking business or freelance operation that
is lean, mean, and flexible enough to compete with the best out there on the road.
Trucking billing that supports your business
You provide your trucking services, and then you get paid. But there is a missing link in the chain here — billing.
Billing helps your clients understand how much they are paying for your services while also ensuring that you get paid
the money you are owed. This is a crucial service for all truck drivers, and we are proud to do our part to keep that
all-important revenue flowing in.
Trucking invoice for all aspects of your operation
There may be additional services that you provide outside of your standard logistics and delivery work. You may find
yourself needing to deliver invoices to your clients in a flexible and reliable manner so that you can foster a strong
relationship with your customers while still receiving the money that is due to you. Let us take care of this with our
reliable trucking invoicing services.
A hands-off process for drivers
We are the accounting, billing, and invoicing professionals. We know this industry, and we are proud to deliver the
right kind of service to the drivers who work with us and rely on us. But what does this mean? We take care of
everything and ensure that drivers do not need to worry or stress about anything relating to accounting or billing. It's
a completely hands-off process for our drivers.
A close and personal service
We know that freelance truckers and owner-operators have unique needs and expectations. For this reason, we work closely
with you to understand exactly what you require, and then put our expertise to good use as we meet and exceed those
requirements.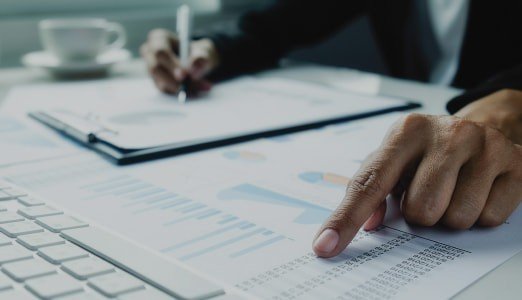 The Benefits of Our Trucking Accounting Services
Why do so many truckers opt to use our accounting services? Here are a few of the benefits we bring to the table:
Formidable expertise in accounting specifically for the logistics and haulage industry
The financial foundation that will help your business to grow and expand in the future
Personnel that you can rely on, and who you know have your best interests at heart
Full compliance with all tax laws and regulations, so that there are no nasty surprises at tax time
Only pay the tax required of you, leaving your business strong and fighting fit
A stress-free process with no input required from you after the initial consultation
A solid set of accounts that will instill trust in your clients
Transparent prices that help you to plan your operations with ease and effectiveness
If you are ready to connect with all of these benefits and experience the advantages of expert accounting for trucking
industry professionals, reach out to Logity Dispatch. We provide centralized services from our headquarters in
Wilmington, Delaware, but serve truckers right across the country. Use the contact information below to reach us by
phone or email and get a quote for our services.
Truck driver accounting doesn't need to be confusing. With Logity Dispatch, you just drive while we handle the rest.
---

Mike Sountris
M&L Transport LLC, MC # 25167
Logity Dispatch is Awesome-
This company is everything a truck driver should expect from a dispatch company. They negotiate with the brokers to get great rates, they call you to offer loads for the next day and they handle getting revised rate confirmation for detention pay & lay overs. I'm glad to have them working for our company!
Jay Sanders
Drive Logistics, MC # 1106770
Place my trucking business in Logity Dispatch's hands and haven't needed another dispatcher since. Outstanding Communication, very knowledgeable of the business, and they don't break the bank on percentage. Worth way more than other companies charging 10+ percent. Thank you, guys.
Eric Freeman
MC # 104970
Logity has been very good for my trucking company, very strong negotiators.
Andrei Chirkov
Trucking Alliance LLC, MC # 125359
We have been working with Logity Dispatch for a year now and I have nothing but good things to say. The service these guys provide is awesome and I don't need to waste my time searching for loads, billing and all that stuff. Communication, support, market knowledge are on high level and these guys worth the percentage they charge.
Very simply, we buy you time so you can make more money. Most owners-operators get into this business to drive loads and make money, then find themselves bogged down by all the paperwork, regulatory requirements, and negotiations — things that keep you from doing what actually makes you money. By taking on all the business support activities you would like to offload, Logity Dispatch allows your business to run efficiently — and for you to take on more loads. In addition, when it comes to negotiating, we aim to get you the best rates for your loads, so you get to put more money in your pocket.
Surprisingly, no. If you want to recruit capable and competent talent, you need to develop and undergo a pretty vigorous recruitment process, which takes time and — if you need the services of headhunters — money. Even if you find what you are looking for, you will most likely need to provide office space — yet another expenditure — and in some cases, further training. Meanwhile, as many of our clients have admitted, hiring Logity Dispatch turns out to be more cost-effective than even having one full-time dispatcher. Our industry expertise, networks, and experience make us the best at what we do.
Nope. You hire Logity Dispatch on a month-to-month basis. We don't make trucker drivers commit long-term upfront because we believe in earning your business. If you aren't happy, we aren't happy, so we'll work hard for you. But we also believe that all business owners should have the freedom to work with whomever they want. It's important for us to keep that freedom for you.
Signing up with Logity Dispatch is a breeze since you can submit documents to us online.
- First, you sign our Dispatch Carrier Agreement, a document that clearly sets out our responsibilities and our responsibilities. This is meant to protect both of us — it is not a long-term service contract by any means. Our services are month-to-month, and you are not penalized for discontinuing our service.
- You will also need insurance that names Logity Dispatch as the certificate holder. This is common industry practice for shippers, dispatchers, and brokers — it just allows us to conduct business at your behest and on your behalf when you want us to. Make sure the insurance sets out liability as well as cargo coverage.
- We also need the Carrier Set-Up Package and references for the shippers and brokers we work with and for our records. Your MC Permit and signed W9 form should be here as well.
- At Logity Dispatch, we keep impeccable and accurate records — and always maintain compliance with all safety, regulatory, and industry requirements — so we also need a copy of the CDL for each driver we will be dispatching.
We provide our clients with truck dispatching, billing, paperwork, factoring service, rate negotiation, IFTA reporting, accounting and other services. You can either choose a comprehensive service package or several products that you need for your business.
Dispatching

Billing

Document Management & Paperwork

Factoring service

Rate negotiation