What Insurance Do Truck Drivers Need
Insurance for Truck Drivers
When the unpredictable occurs, insurance can make or break a business. For the trucking industry, it is important to know what type of insurance and coverage you need because some of it is prescribed in legislation and some of it may be "common sense." In this article, we will look at the types of insurance for truck drivers as owner-operators and individuals.
Insurance for Truck Drivers
Why Do Truckers and Trucking Businesses Need Insurance?

You Cannot Operate Without Insurance
Insurance Provides Assurance to Shippers and Customers
Insurance Protects You

What Kind of Insurance Do Truck Drivers Need?
What Other Kinds of Insurance Should Truck Drivers Have?

What Type of Health Insurance Should a Truck Driver Have?
Truckers Associations and Insurance
Truck-Related Coverage You Should Make Sure You Have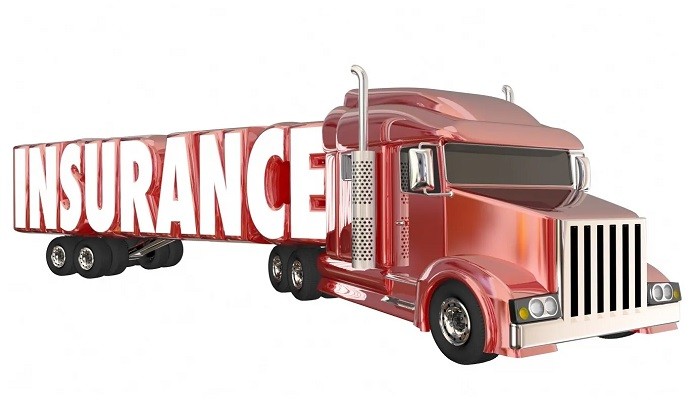 Why Do Truckers and Trucking Businesses Need Insurance?
Insurance premiums may seem like a lot when you are focused on your bottom line, but there are many reasons insurance is necessary.
You Cannot Operate Without Insurance
It's the law. Proof of liability insurance is required for your Operating Authority/MC Number application for the DOT and Federal Motor Carrier Safety Administration ("FMCSA"). 49 CFR 387 sets out all the minimum insurance requirements for motor carriers. When undergoing safety inspections or safety audits, you are almost guaranteed to be asked for your proof of insurance.
Insurance Provides Assurance to Shippers and Customers
Before shippers initially trust you with their freight, they will want to see proof of liability insurance. They are putting their business, profit, and reputation in your hands. Damaged cargo, delayed delivery, or any incidents with regard to the freight or transport could put them out of business. They need to know that in the case of an accident, their interests are being protected and they will be properly compensated for losses.
Insurance Protects You
Bad things happen to good people. Vehicle accidents occur. Delays happen. Insurance is not just about protecting your customers' interests but also your own. Proper insurance coverage means that you will not have to pay for the total costs of any damage or delay to your freight, vehicle, or driver out of your own pocket. It means that a serious unfortunate incident won't put you out of business because you can get your repairs and continue operating while dealing with the aftermath.
What Kind of Insurance Do Truck Drivers Need?
The FMCSA says you need the following before it will issue any authority to operate:
Public liability insurance — for bodily injury, damage to property, and environmental restoration caused by or involving your vehicle. This covers injury not only to the driver but also to any third parties who are accidentally injured. It will cover damage to your property as well as public property. Assuming you carry freight, you are looking at $750,000 to $5,000,000 coverage depending on what kind of freight you transport.
Cargo insurance — focused on damage or losses relating to the shipments themselves, including theft, abandonment, inappropriate packing, employee errors, or rejection at Customs. The FMCSA requires you to get cargo coverage in the amount of $5,000 per vehicle and $10,000 per occurrence.
For drivers, Surety Bond or Trust Fund Agreement in the amount of $75,000
Endorsement for Motor Carrier Policies of Insurance for Public Liability under Sections 29 and 30 of the Motor Carrier Act of 1980 — for Hazmat Safety Permit Carriers
For insurance brokers, "What kind of insurance do truck drivers need?" may be answered in different, insurance-specific terms that overlap with the language in the legislation. They may describe insurance options this way:
Primary auto liability insurance — mostly lines up with the FMCSA requirement for public liability insurance. This protects you when an accident occurs, covering damage by your truck, third-party injuries, and damaged public property.
General liability insurance — for example, for drivers' actions if they are operating on another entity's premises (loading docks, truck stops, etc.) and cause damage to the premises, property, or people. This includes load delivery mistakes. This covers motor carriers, for-hire truckers, and things like advertising issues and damage to rented properties. Check with your broker.
Motor truck cargo insurance — cost and coverage depend on what kind of cargo is transported when an accident occurs, as well as the number of vehicles and type of trucking operation. Motor truck cargo liability covers the driver in case of damaged or lost freight up until the point in time the shipment is over.
Mechanical breakdown/physical damage insurance — to protect your truck and assist with out-of-pocket repairs expenses when it takes damage from vandalism, theft, collision, or natural disaster. If repairs aren't feasible, this insurance will replace your truck — and premiums will depend on the cost of the vehicle and its equipment.
Limited depreciation insurance — to cover the gap between what insurance will likely pay out to repair or replace your vehicle and its fair market value. Cost will take how much you own on your truck into consideration.
Rental reimbursement — will go towards rental fees if your truck is being repaired and you need to rent one. It doesn't cover rentals during routine maintenance or for personal reasons. Rental reimbursement usually covers a maximum number of days, so you will have to pay any amount that exceeds that limit.
Optional downtime coverage — if your truck undergoes or has to undergo downtime.
Passenger accident insurance — covers the driver if something happens when an uninsured passenger is on board.
Non-trucking liability insurance — for drivers when they are off dispatch. This insurance supplements primary liability coverage for times a truck driver is using the truck for personal purposes — but not when using the truck to earn extra income.
Bobtail insurance — to protect a tractor if operated without a trailer. It can be on or off dispatch. Note that some resources confuse bobtail insurance with non-trucking liability insurance, so make sure you are clear about what coverage you want when you talk to your broker.
On-hook coverage — for vehicles that aren't yours, during hauling or towing.
Trailer interchange agreement insurance — covers damage, such as theft, vandalism, collision, fire, theft, and explosion, to trailers you don't own that are being pulled under a trailer interchange agreement.
Reefer breakdown coverage — specifically for refrigerated trucks. This covers things like lost cargo, collision damage, and refrigeration breakdown.
It is crucial to remember that whenever your operation changes — type of vehicle or cargo, for example — you should ensure you have the proper coverage. Stay in touch with your insurance broker so that the two of you can stay on top of keeping the most beneficial policies.
What Other Kinds of Insurance Should Truck Drivers Have?
As a general principle, it is better to be overinsured than underinsured. Having policies overlap in terms of coverage and the prospect of having different insurance companies bicker as to who compensates you is much more desirable than having no coverage at all. For this reason, where possible or feasible, even if you are just an employee, you may want to consider obtaining personal insurance for a truck driver.
What Type of Health Insurance Should a Truck Driver Have?
As with most professions, your income depends on your ability to work. Thinking about the possibility of getting seriously ill or injured — enough that it compromises your safety and capacity to drive — is never uplifting. But, it is always best to be prepared for the worst. In many cases, you will be covered by your company's insurance policies, which is great. Again, better safe than sorry. What if the company policies cover employees, but you are considered an independent contractor? What if there are contingencies your company doesn't actually contemplate, which may be something that will affect you personally?
When considering what type of health insurance should a truck driver have, there is something else you should take into consideration: people who depend on you. Getting your own health insurance plan is a good idea. This helps ensure that if you fall ill or suffer injuries that may or may not be covered under company policies, you can get the medical care you need so you can get back to work as soon as you can. If you have a family, though, this is even more important — especially if you are the sole or primary breadwinner. You want to make sure they are taken care of if you can no longer earn income, and that you have some support if something happens to them and all the expenses fall to you.
Here are a few types of insurance to discuss with your broker:
Short-term health insurance — an excellent way to fill in gaps between coverages, such as when you are waiting for a company plan or Medicare eligibility to kick in, or don't have health insurance at the time. Short-term health insurance plans are limited in scope. Coverage may only last about a year and cover up to a particular amount. There will also be a number of exclusions, such as those related to pre-existing conditions. Some of them may provide discounts for drugs, but not extensive drug coverage. If you experience complications during childbirth, you are probably covered, but not "standard" childbirth services. These policies also vary from state to state, so check to see if mental health, substance abuse, rehabilitation services, oral/dental care, or pediatrics are covered. They also don't fall under the Affordable Care Act, so costs and extent of coverage may vary quite a bit.
Gap health insurance — to fill in the gaps within your main health plan, like a cushion. You can think of it as "insurance for your insurance plan," especially if your health care plan has high deductibles. Gap health insurance plans are meant to lower your out-of-pocket costs for high deductibles until your main plan comes into effect. Benefits under gap health insurance are otherwise quite limited. There will likely be a maximum coverage amount, after which you must handle costs yourself. Gap insurance plans also do not fall under the Affordable Care Act, so you will pay additional tax penalties if you try to use gap insurance by itself and not to bolster a main health insurance plan.
Disability insurance — if you are ever unable to work, having disability insurance will be extremely beneficial as it will compensate you either a percentage of your income or your full income. Disability insurance will also allow you to maintain your lifestyle, support your family, and keep up with expenses — such as remaining truck payments — while you are unable to work or are recovering. You can get short-term disability insurance plans, which usually cover three to six months of income, and long-term disability insurance for periods over six months.
Truckers Associations and Insurance
If you have joined a truckers association, you may be able to benefit from negotiations they have held with insurance companies. In many cases, the advocacy of truckers associations enables their members to get better individual plans. Of course, membership will require you to pay annual dues. So, whether joining such an association is best for you will depend on your particular circumstances.
Truck-Related Coverage You Should Make Sure You Have
Every driver, commercial or not, is required to have car/driver insurance. This will cover accidental injuries, damage, etc. But it is always smart to make sure you have robust coverage for medical payments — for medical bills that result from injuries you or a passenger may get while driving or riding in your truck — and insurance related to uninsured or underinsured motorists in case you are hit by another driver who does not have liability insurance.
Thinking about insurance — statutory minimum requirements, cargo types, deductibles, and all that legal mumbo jumbo — can be daunting, especially if you are starting out as a truck driver or owner-operator of a trucking business. That's why we at Logity Dispatch are on your side, ready to help you with everything from professional dispatch, aggressive load fee negotiations, compliance with DOT and other regulations, and document management. We can help you keep up with your business obligations so you can spend less time on administrative tasks and more on driving — and making money.
Have general insurance questions? Ask away. Talk to us today and tell us about your business. We can set you up with the support you need to grow your trucking business — whether you want particular services or a comprehensive plan. We know truckers, and we also know that you know your business. Drive more, make more, keep more.