How Long is Truck Driving School
Truck driving schools are an excellent resource if you are considering a career as a truck driver. Whether this is a first-time vocation choice or you are looking to change your occupation, truck driving school is required for earning a commercial driver's license (CDL). Getting started as a truck driver is not as difficult as you may think.
This is not your average school where you have to attend classes every day for several years, write essays or attend boring math classes. With the right truck driving school and instruction, you can get on the road and start earning money in as little as eight weeks.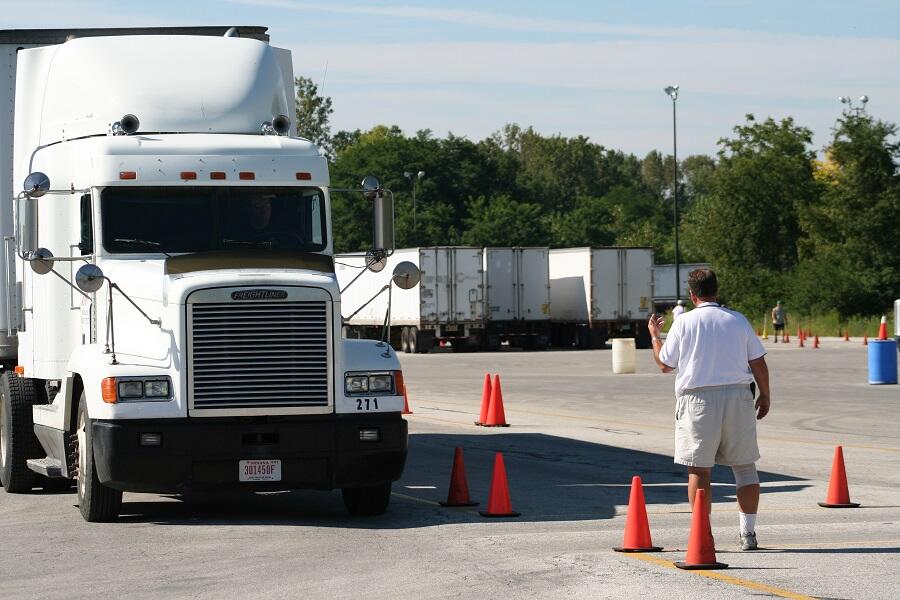 What are the Qualifications to Be a Truck Driver?
Before you can start your new career as a truck driver, you must meet certain requirements. The minimum qualifications for becoming a truck driver include:
Possess a high school diploma or GED.
Proof of residency (state you live in).
Must be at least 18 years old to drive within state lines.
Must be at least 21 years old to drive interstate.
A clean driving record.
Pass a basic Department of Transportation medical examination.
Obtain a commercial driver's license (CDL).
Some states and truck carriers have more stringent requirements for commercial drivers. As such, you will want to verify you do not have additional mandates when choosing a trucking company and the states in which you will be driving your rig.
How Long Does Truck Driving School Take?
A factor for many people who are considering a career as a truck driver is, "How long does truck driving school take to complete?" The answer depends on the truck driving school you choose for your training. Some programs take as little as three weeks to complete, while others may take between seven and eight weeks. There are seven factors that affect how much time you will need to spend in truck driving school.
1. CDL License Class
There are three classes of CDL licenses: Class A, Class B, and Class C. The most versatile is the Class A CDL, which allows drivers to operate vehicles weighing 26,000 pounds or more. Class A truck drivers must not be pulling more than 10,000 excess pounds with their rigs. Truck drivers can cross state lines with a Class A CDL. Training programs for a Class A CDL can take as little as three weeks to complete.
The main difference between a Class A CDL and a Class B or C CDL is the gross vehicle weight rating (GVWR) for the vehicles. That is the maximum total weight of your commercial vehicle and its contents for safe hauling. The Federal Motor Carrier Safety Administration sets the requirements for each of the three CDL license classes.
The length of time for CDL Class B or C programs at truck driving schools depends on the type of vehicle you plan to operate and state requirements. Your local DMV can provide a better estimate once you know these things.
2. Required Driving Time
To say state laws are complicated for commercial drivers is an understatement. One of the many requirements aspiring truck drivers encounter when completing a truck driving school program and earning their CDL is required driving time for CDL permit holders before they can test for their CDL license. Truck driving schools can advise you of the requirements for your state and build those times into their training programs.
3. Classroom Instruction
Some truck driving schools have more classroom instruction than others. This will play a role in how long it takes to finish truck driving school. Ideally, you should choose a truck driving school that includes both classroom instruction and driving time.
4. Third-party CDL Administration
Some truck driving schools are authorized third-party CDL administrators. This means you can take your CDL exam on-site at the school upon completion of the program. It is beneficial to choose a truck driving school with third-party CDL administration authorization, but it can add extra time onto your completion schedule.
5. Full or Part-time Attendance
If truck driving is a career change for you, it is possible you will be working your current job while training to become a truck driver. When this happens, you likely will need to enroll part-time in a truck driving school so you can do both. Part-time attendance will lengthen the amount of time it takes to complete a training program.
6. Type of Truck
Truck driving school students can choose between an automatic or manual truck while learning to drive. While truck driving schools do not base the length of their program on the type of truck, it may take students longer to learn how to drive a manual versus an automatic truck.
7. CDL Endorsements
Truck drivers can obtain what is known as CDL endorsements. They qualify truck drivers to work under certain conditions. There are six CDL endorsements that can be placed on your CDL license: Passenger Transport (P); School Bus/Passenger Transport Combo (S); Double/Triple Tanker (T); Tank Vehicle (N); Hazardous Materials (H); and Tanker/HAZMAT Combo (X). Endorsements open the door to more employment options – and higher pay – but will add time onto your truck driving school completion date.
Get Rolling in Truck Driving School
Need a little help figuring out which truck driving school is right for you? Logity Dispatch works with owner-operators and truck fleets that can provide guidance. Reach out to our team today for assistance.