Do You Need a Special License to Drive a Flatbed Truck?
One question we at Logity Dispatch often get is: What kind of license is needed for a flatbed truck? In this article, we will talk about the requirements needed to drive flatbed trucks.
Flatbed Trucks
Flatbed Truck License

Class A CDL
Class B CDL
Class C CDL

Flatbed Truck License Requirements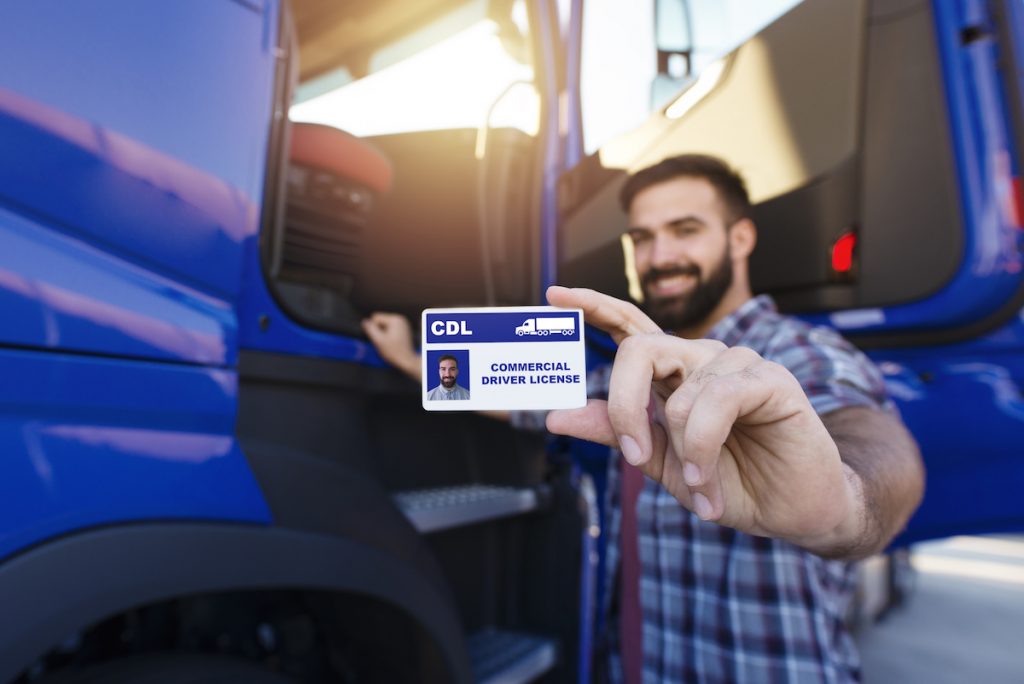 Flatbed Trucks
As the name suggests, "flatbeds" are solid beds typically made of wooden planks with an aluminum shell, with no roof and no sides (or very low sides). Flatbeds are used to transport oversized cargo, especially cargo that won't fit in enclosed trailers, such as lumber, steel coils, cars, mobile homes, and heavy machinery.
Flatbed trailers are over 50 feet long and over 8 feet wide. If the cargo is bigger than that, you will often see more than one flatbed chained together to carry it. Loads are strapped down on the flatbed with ropes or ratchet straps and protected from the weather with rope-secured tarps.
Loading, securing, and tarping are crucial skills for flatbed truckers. Because of the nature of the loads, the physical labor involved, and the extra regulatory requirements relating to standards and how you do the work, skilled flatbed drivers can make up to $100,000 per year.
Flatbed Truck License
Anyone who wants to drive a large vehicle in the United States for commercial activity must get a commercial driver's license (CDL). Depending on what you are transporting, you may need specific endorsements, such as "P" for passengers, "T" for tanks of liquid cargo, and "H" for hazardous materials (flammable, radioactive, or explosive). There are three classes of CDL: A, B, and C.
Class A CDL
This license is required for driving flatbeds, tractor-trailers, truck/trailer combinations, tank vehicles, and livestock carriers — any combination with a combined gross weight (also known as the gross combination weight rating or GCWR) of 26,001+ pounds to tow a 10,000+-pound vehicle. Certain endorsements you can get with your Class A CDL can entitle you to drive Class B and Class C vehicles as well.
Class B CDL
A Class B license allows you to operate one vehicle with a 26,0001+ pound GCWR to tow a vehicle weighing less than 10,000 pounds. Types in this class include straight trucks, box trucks, dump trucks with small trailers, large passenger buses, segmented buses, and some tractor-trailers. Certain endorsements you can get with your Class B CDL can entitle you to drive Class C vehicles as well.
Class C CDL
A Class C license is required for vehicles meant to transport 16+ occupants or hazardous materials. These could be small HazMat vehicles or passenger vehicles not covered under a Class A or Class B license.
Flatbed Truck License Requirements
If you need a license for flatbed truck driving — a Class A CDL — you must pass four tests:
General Knowledge – This is required for every type of CDL.
Air Brakes ndorsement exam – This includes the air brakes system and the proper use and inspection of the air brakes system.
Combination Vehicle exam – This includes the different driving combinations, combination vehicle air brakes, anti-lock brake systems, coupling/uncoupling, and inspections of combinations.
Pre-Trip Inspection – This includes internal and external inspections, emergency exit and evacuation, and special safety considerations.
Besides these specific flatbed truck license requirements, you must:
Be at least 21 years old — however, some states allow 18- to 20-year-old drivers to obtain a single-state CDL, which lets them drive a commercial vehicle only in their state of residence until they turn 21 years old.
Already have a regular driver's license.
Ask Us
At Logity Dispatch, we are committed to helping trucking company owners/operators earn more money — whether it's providing stellar dispatch, document management support, sharing license requirements, and more. Contact us today!